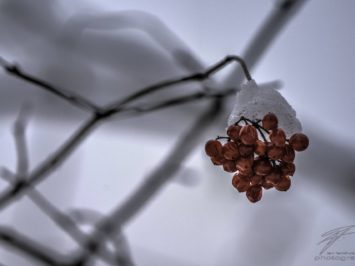 Just a little winter macro…… some frozen red berries covered with snow.
Not a lot is left from what once may have been there. Just a few empty stakes and concrete mark a space inside an old industrial area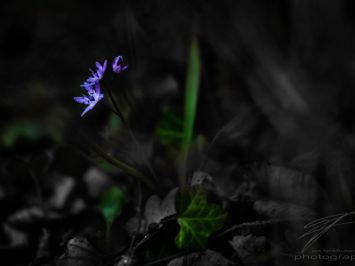 Out of the dark raises a little blue flower in to the spring sun.