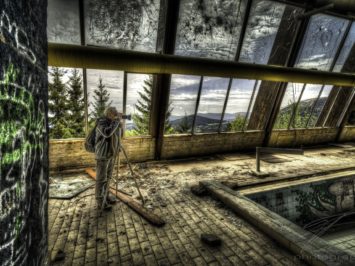 At the old pool in the Clinique du Diable, Frank frames his shot.
Geschäftsbereich Giesserei – The entry to the old Ferrum foundry in Schafisheim.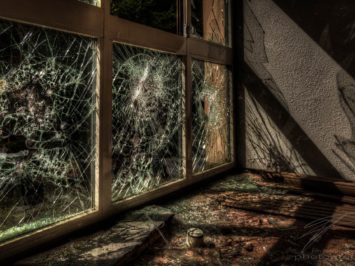 In a place where no window stayed intact, the sun draws shadows of the remains. Cracks, broken fragments and light telling about moments of the past.