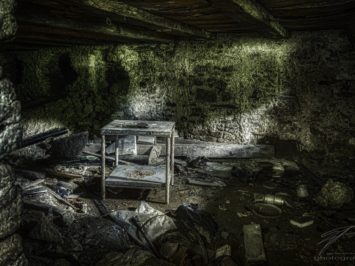 From our exploration on last Sunday: a table underground – in the cellar of an old tavern in Switzerland.
The door between the warehouse and the foundry. Material transport only – but where shall the women with the kid go?
There are still a lot of things around in the old Ferrum foundry – like this old scale going up to 5 tons.