On the bottom of the Therezia Mine a lonely pole stands in the lake of green, salty water.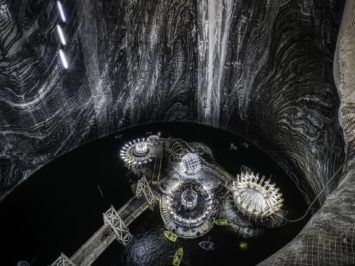 In the Terezia mine, inside Salina Turda, some UFO-shaped constructions were built as a tourist attraction. Looking from above, they almost look like lost in space.
A quick snapshot of the hydroelectric power station in Aarau on a nice and sunny day in December.