Open the windows! Let the light and the air in…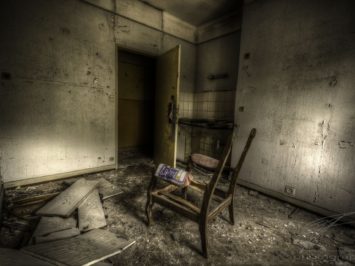 An empty chair left with nothing but a magazine on.
In the boiler room only two of the four boilers are still standing and slowly corroding with time. Many pipes and two boilers must have been stolen and sold for metal long time ago.