It seemed like this little guy was just watching people walking along the meadow. Time for a picture!
Macro of a Nursery Web Spider hanging around the grass, lurking for her prey.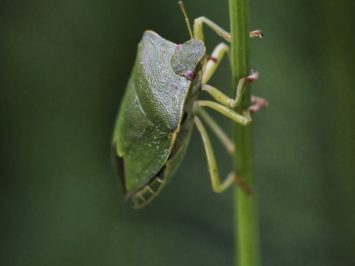 A green Stink Bug (yeah: if you touch them, they pee – usually it smells like a concentrated essence of grass) holding on a grass.